I would like to introduce you to The Pillow Hog…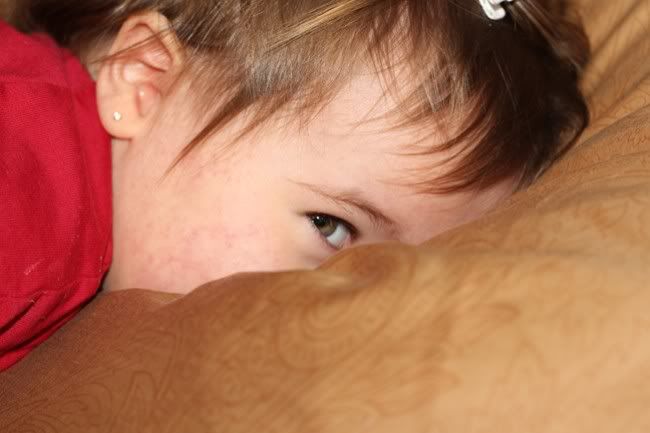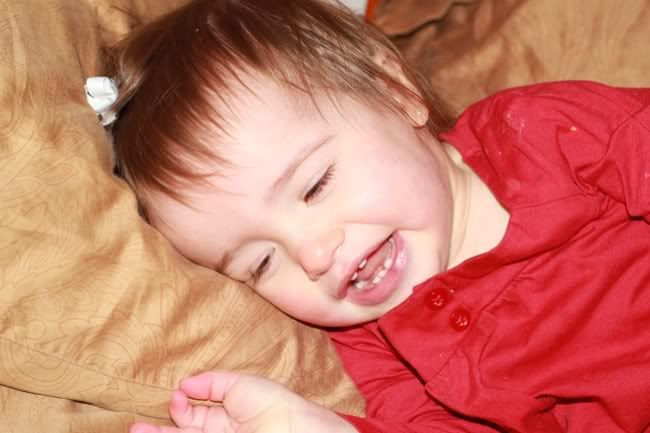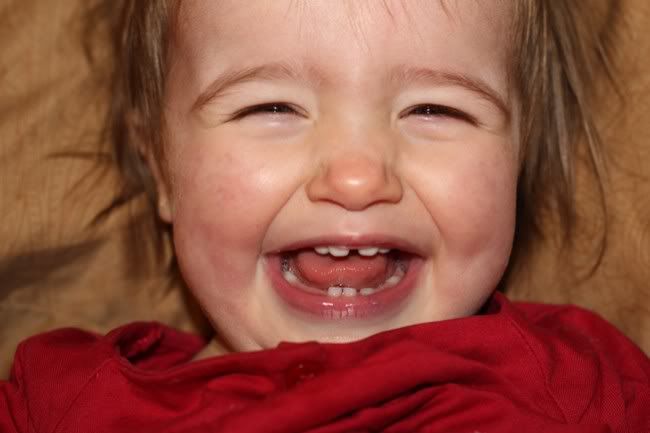 Yes, she looks all sweet and innocent, but at night the beast emerges. As you can see from my dreams to do list, one thing I wish to tackle is getting my sweet daughter to sleep in her own bed all night. You see, for the last couple of months Leila has been waking up at midnight and coming to sleep with us. You're probably wondering how I can let that happen. I'm even wondering the same, considering that the one thing I said I would never do before I gave birth to her was to let her sleep in our bed. What happened is that a couple of months ago she was sick and was having a heck of a time sleeping. Hubby and I were exhausted and caved to letting her sleep with us… just for a couple of nights while she was sick. Well, luck would have it that that became a habit. She wakes up screaming like someone is stabbing her in the middle of the night until we come and get her and bring her into bed with us. Once in bed, she sleeps like a champ… most nights. This brings me to last night.
Last night Leila transformed into The Pillow Hog. She insisted on sleeping on my pillow. If I moved her off, she woke up screaming until I snuggled her up on my pillow. Eventually I gave in to The Pillow Hog and let her have the whole thing. I grabbed the crappy spare pillow (which she would have nothing to do with) and slept on that. A couple hours later, I woke up nearly falling off the bed with her hogging that pillow, too.
This is a sign. It is a sign that the time has come for us to "train the beast." She needs to learn to sleep in her own bed all night. I know it is going to be a rough few days of "training," but we have to do it. I think I have been putting it off for so long because part of me loves snuggling with her and waking up to her smiling face looking down on me. And she's my baby! I don't wanna let her cry all night! Ahhhh, the joys of parenthood.
Ok, so here's the deal. We are taking a little family vacay to Hawaii in a couple of weeks. The weekend after we return, we will sleep train poor Miss Leila Jade. It is going to be the most un-fun dream on my to-do list, but after it is over with we will be happy we did it.
To be continued…