I woke up in a comatose state today. My eyes were literally crusted shut and Leila had to drag me out of bed. I spent the day in jammies with messy hair and no makeup until 4pm when we had to go to a birthday party. It was fabulous.
Considering the tone of my last couple of posts, you would think I would have had a productive weekend. Nope. I surrendered to my laziness and my children's need for attention. We watched an exorbitant amount of TV, ate pizza and chips and candy, did puzzles, played in the snow, and laughed more times than I can count.
It was heavenly.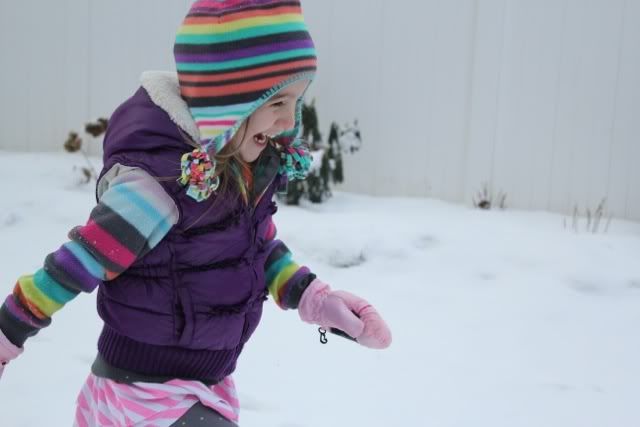 Normally I feel guilty when don't take advantage of the free time I get once in a blue moon. For example, today I had 2 full hours of quiet time while the kiddos napped/rested. What did I do? I crawled in bed with Leila and drifted in and out of sleep for an hour then finally decided to move my body onto the couch for some DVR catch-up. Totally my own worst enemy in the productivity department.
But, it was worth it.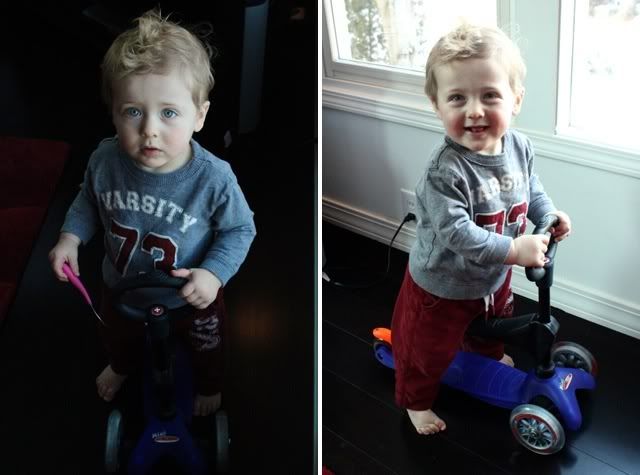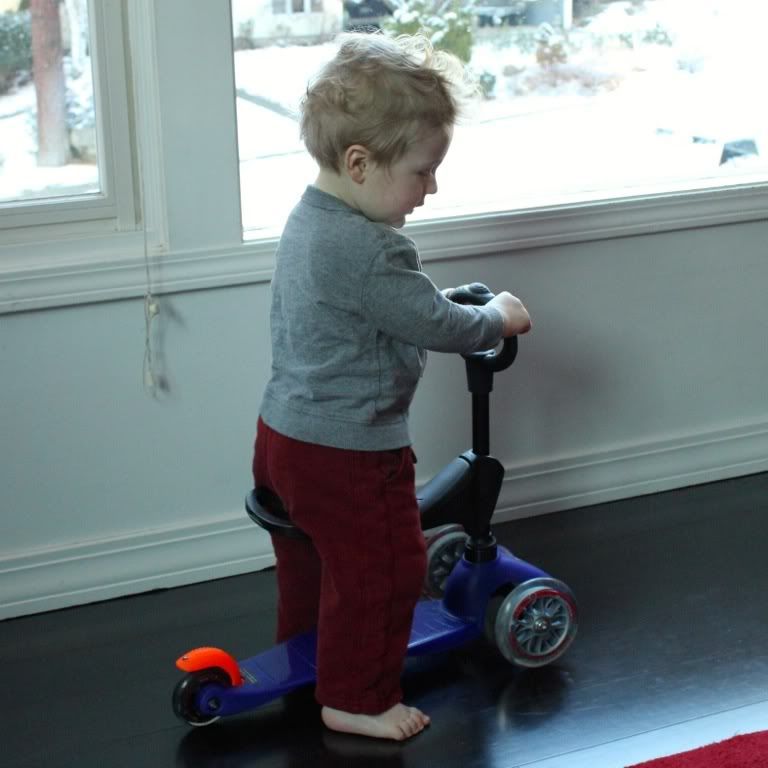 I will always struggle with finding balance. But the truth is that we ALL will. Nobody has it down to an art. In my opinion, you can't beat yourself up if you just want to be lazy every once in a while. I know my kids will grow up remembering the days "when mommy stayed in her jammies all day and we just lounged around." I know I will. And that makes a lazy day every once in a while more than worth it.
Another shout out to that amazingly kind people behind Kickboard USA – they sent Landon his little micro-mini scooter (above) after reading the review I wrote on Leila's scooter. He loves it!! THANK YOU! THANK YOU! THANK YOU!