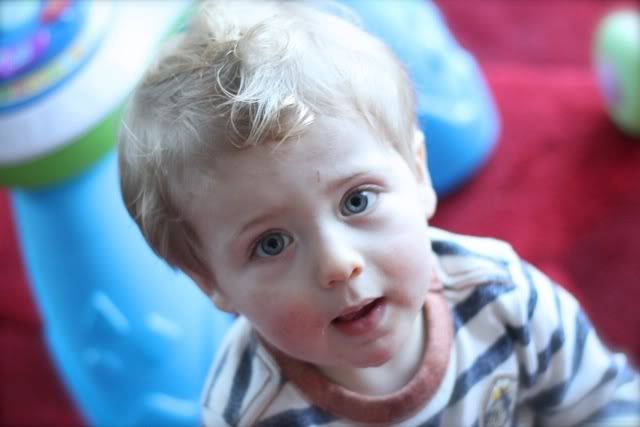 Landon Drew.
My little momma's boy. The missing piece of the puzzle to this momma's full heart. When I was pregnant with him I remember all of the fear and anxiety I had over being a mom of two. I remember spending more time worrying about Leila adjusting to having a sibling than imagining how full my heart would feel. This little boy has brought our family SO much happiness. Not only to me and Andy, but to his big sister, too.
Landon is 14 months old now. He's silly and sassy and really starting to develop a strong personality. Already such a comedian, he makes me belly laugh daily. And talk about trouble! Landon is a little boy through and through. Today I left him alone in the living room for 5 seconds and returned to find him sitting IN the fireplace (no fire going, obviously – I would never leave him alone with a fire going!), throwing soot up in the air. But the trouble-making side of Landon is easily counteracted by the fact the he is the biggest sweetheart. He loves his momma and doesn't hesitate to nuzzle his head into my neck and lay on my shoulder when I pick him up. Leila would NEVER do that as a baby! He also gives me big, slobbery kisses when I ask for them. I love my little man so much.
Sometimes I try to remember what it was like before I had him – what it was like to only have Leila. But, I can't. The fact that I existed without him boggles my mind. This little boy was my destiny, as was his sister. I was born to be their mother. And I am SO blessed because of them.
My funny, cuddly, smooshy, giggly, lovey, handsome little man. I love you so.
He also loves wearing sissy's crowns and headbands. No joke, he puts them on himself…