So, I was laying in bed the other night brainstorming ideas for my monthly DIY project. I decided I wanted it to be something holiday oriented and since I'm obviously obsessed with Instagram (& making things with Instagram photos), this easy idea popped into my head.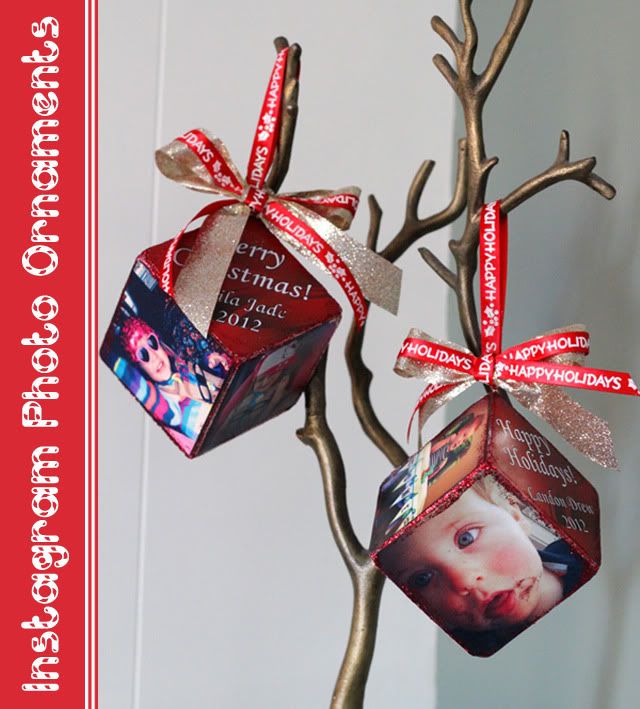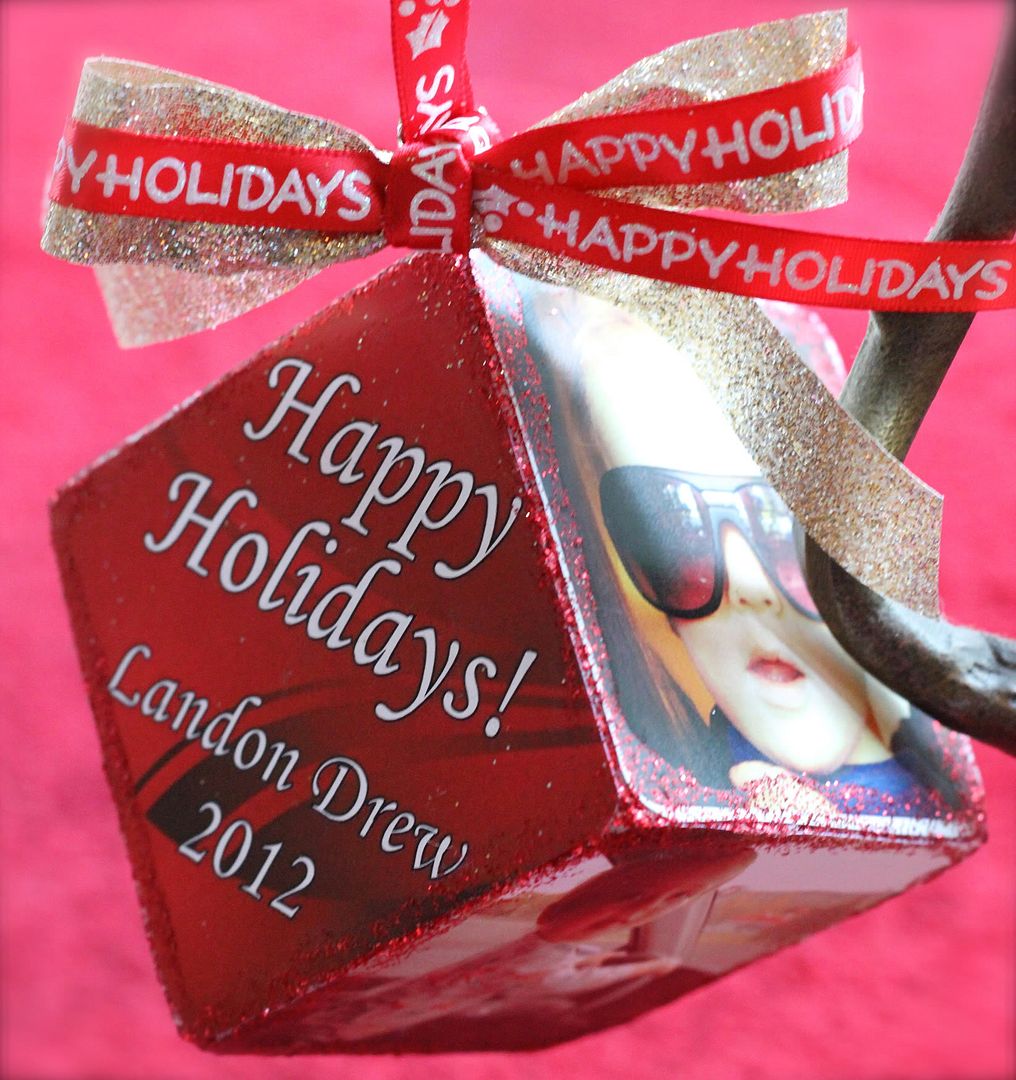 I wasn't exactly sure what supplies I would end up using, but one trip to Joann's and under $10 later, I had what I needed.
Supplies:
3″x3″x3″ foam cube (found in the floral department) – I originally wanted something smaller, but this worked 
Six 3″x3″ Instagram prints to glue on the sides of the cube (I used Microsoft Powerpoint and just arranged my images on a slide and printed it out on regular ole printer paper)
Glue (I used tacky spray adhesive, but you can use whatever you have on hand that won't make your paper wrinkle/bubble)
Jewelry screw eyes to hang the ornament with (if you can't find these, you may be able to get away with gluing your ribbon straight to the ornament)
Festive Ribbon
Optional: glitter or glitter glue for the edges – fun washi tape would also look great!
Close up of the little screw eye things I found in the jewelry aisle at Joann's (used to attach ribbon)…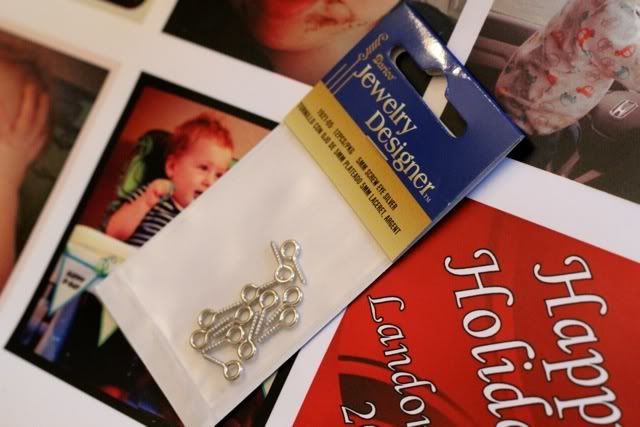 What ya do:
1. Choose six Instagram prints and/or custom designs for the sides of your cube. Here's what I did that is super easy and accessible for most people: I emailed myself the Instagram photos I wanted to use from my phone. Then, I put them on a Microsoft Powerpoint slide (you could also use Word, or Photoshop – whatever is easiest for you) and re-sized them all to be 3″x3″ (the same as the sides of my cubes). I also designed the red "Happy Holidays/Merry Christmas" square right inside Powerpoint. Then, I printed the page out on plain printer paper and cut out my images. Nothing fancy here! Side Note: when cutting out my images, I slightly rounded the corners – they fit better on the cube this way.
2. Glue your images to your foam cube and let dry. I used Tacky Spray Glue, but I'm sure any good quality crafter's glue would work.
3. Optional: Decorate the edges of your cube with glitter or fun tape. I used glitter glue and just rubbed it in a little with my fingers. I'm not too impressed with how it turned out. I think some good ole Elmer's glue and real glitter would coat on thicker and look better. OR, I also think that fun, festive washi tape would look awesome around the edges. Maybe next time. 🙂
4. Now it's time to attach some festive ribbon to hang your ornament. If you bought some metal jeweler's screw eye hoopy things, just apply a dot of hot glue (or another type of adhesive) and poke one into the corner you want your ornament to hang from. Once that is dry, tie some ribbon to the metal loop.  I used a thinner ribbon and glued the edges together to make a loop and then I tied a bigger, sparkly ribbon around the base to make a pretty bow. No metal hoop? I'm sure you could just hot glue the ribbon right on the corner of your cube. 🙂
Ta Da!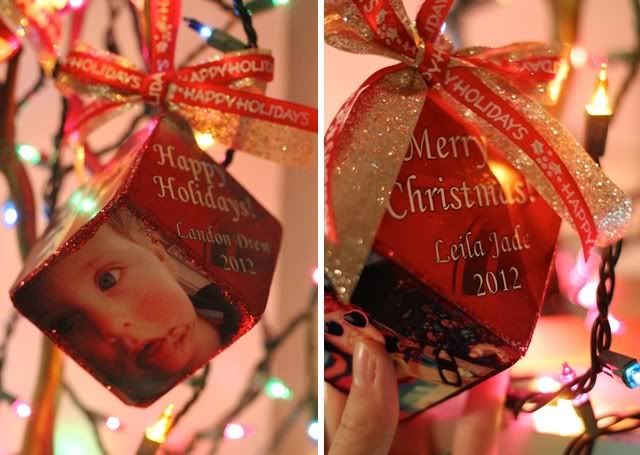 Now I have two commemorative ornaments for my kiddos for 2012. We will never forget this special year. 🙂 Can't wait to hang them on the tree next weekend! (Bonus: Because they are made from foam, they are super light weight!)

Hope you enjoy! Let me know if you make one!
Linking this post up with: Vintage Wanna Bee, Sugar Bee Crafts, Funky Polkadot Giraffe, Sugar & Dots