Mentally, I'm in a much better place than I was when I started this blog nearly two years ago. And the crazy thing is that I'm busier than ever! I now have TWO children, I work 40 hours/week outside the home, I consistently post on this blog, I'm starting to take Bar Method classes on my lunch breaks (starting today! so excited!), I'm continually attempting to push myself in photography and craft projects, and I'm trying to focus more energy on discovering my passion and hopefully relaunching this blog/my own business next year!
In the past two years I've transformed from the laziest person you could imagine into someone who wants to make things happen. You'd think my mind was about to explode with all of the ideas in it and my busy, busy, busy schedule. But the truth is that I'm happier than ever. I've learned to let certain things go (i.e. laundry and a perfectly clean house). To stop and take deep breaths when I need it. And to stop taking my precious time for granted.
Here are three things that help me get through each day…
1. Think of the BIG picture.
When I feel stressed or overwhelmed or like there are not enough minutes in the day I STOP. And I look up at the sky. Or I think about God. There is SO much more to life and our universe than my petty little issues and stressers. A few deep breaths and I feel renewed energy to move forward. Try it.
2. Take time to play.
Even if your to-do list can't afford a break, you need to take even just a few minutes to enjoy life. Never ever, ever, ever feel guilty for spending time playing with your children. If your toddler wants you to color with her, but you're busy cleaning the bathroom or writing a blog post, just stop. Take 5 minutes (which feels like an hour to her) and color like your life depends on it. You will feel renewed energy to move forward with your tasks and your kiddo will be happy. Life is just too short.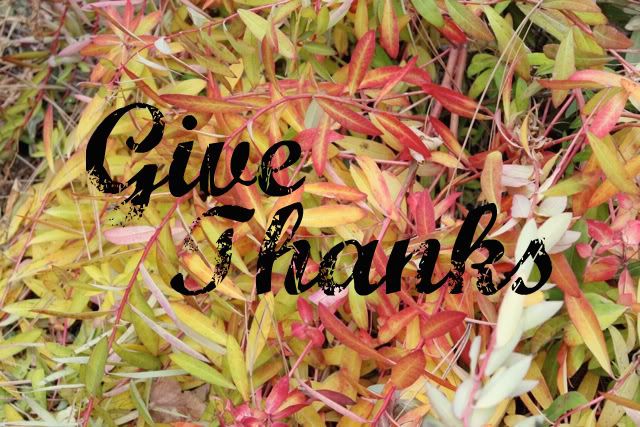 3. Give thanks.
I've said it before and I'll say it many, many, many times again – Gratitude is EVERYTHING. It is in our human nature to feel sorry for ourselves from time to time and that is totally OK. When I find myself hating on my life, I've gotten good at resetting my mindset into one of THANKS. Stop thinking negatively and start saying THANK YOU for all of the little things in your life that make you happy. This takes practice, but I promise it will make a huge difference in your outlook on life.
What gets you through all of the craziness in your life?
PS – Lots of prayers and happy thoughts going out to the East Coast peeps and the families affected by that nasty storm. Please take a second and say a prayer for them, too.