Well folks, September is just about over. In business terms, we're about to enter 4th quarter – the home stretch. The thing about 4th quarter is that it doesn't get the same amount of love as the other 3 quarters of the year. Once we hit 4th quarter, it becomes all about 1st quarter and the upcoming new year.
I've had a hectic week at work. We had a huge strategic planning meeting for 2013. It was all about making 2013 bigger and better than 2012. A lot of the boring business principles we talked about in that meeting got me thinking about my own life. How will I make 2013 top 2012? What steps will I take to achieve my goals?
But instead of looking that far ahead, I'm choosing to give 4th quarter 2012 the respect and attention it deserves. I plan to suck every good flavor out of the next 3 months that I can possibly get. 2012 isn't over yet, even if we are already being encouraged to look towards the next year.
Here are some happy, little moments from my life lately. I love Instagram because it allows us to take note of the simple things – the tiny moments that make up the bigger picture of our lives.
Follow along with me… I'd love to follow you, too!  {{{ @dreamstodo }}}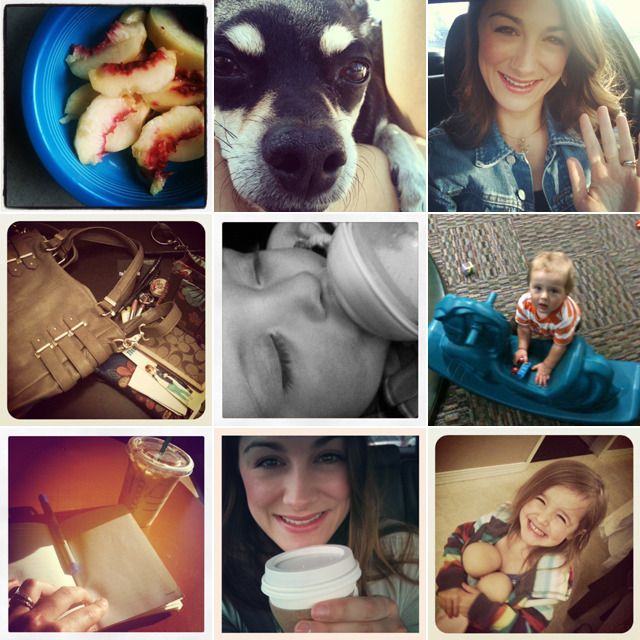 From left to right: Summer peaches . Snuggles with my puppy . Silly me . New purse . Sleepy babe . Fun at the children's museam . Some "me time" journal writing at Starbucks . 1st pumpkin spice latte of the season . My little mommy with her babies