I love all of the cute, padded camera strap covers that I've been seeing around the world wide web lately. I've wanted to purchase one and/or make one, but I've put it off because the hubby and I share the camera and I'm guessing that he wouldn't want to rock a ruffled cover with cute little flower rosettes on the end. Since I needed a little DIY project for June, I decided to just go for it and make one with fabric that isn't too girly (and unfortunately no ruffles or rosettes).
That little polka dot thingy? Yeah, that's a lens cap pocket. Sweetness.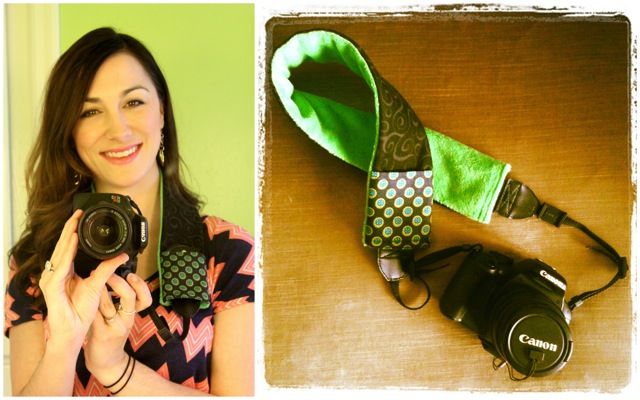 So, this isn't going to be a tutorial because honestly, I am not a seamstress and I don't believe in patterns. I literally just wing it when it comes to sewing. That being said, here's the general gist of what I did…
Fabrics used:
Apple green soft minky fabric for one side
Black swirly fabric for the other side
Green & black dot fabric for the lens cap pocket
Thin quilt batting to line it – makes it a little bit padded and more comfy
The gist of what I did (in photos):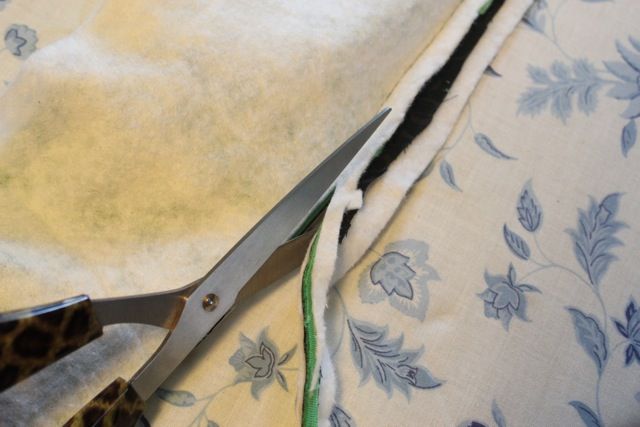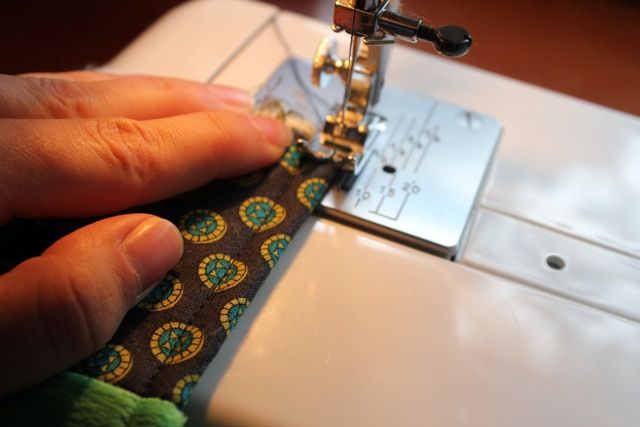 Basically, I cut out my fabric a bit wider and longer than my strap, sewed the edge of my pocket to give it a nice finished look, stacked all of the pieces together then sewed one edge, opened it up and ironed it flat then sewed the ends under,  and finally sewed the final edge shut… placing my strap inside just to make sure I was making it the correct width. Finally, I turned it right side out, gave it one last iron and put that bad boy on my strap.
In the end, I'm happy with it. Is it the prettiest camera strap cover? Nope. And I could have made it a little bit longer (there's a definite downside to not measuring or using a pattern).
If you are interested in making one, I will say that it is a super easy and quick project to take on… even for a non-seamstress like me. If you're into step-by-step instructions or patterns for sewing, I'm sure there are a TON of camera strap cover tutorials out there – just hit up Google. And if you don't have to share your camera with your hubby, maybe you can make one with ruffles and pretty flower rosettes. 😉