"That's what happens to dreams, life gets in the way." – Jodi Picoult, Handle With Care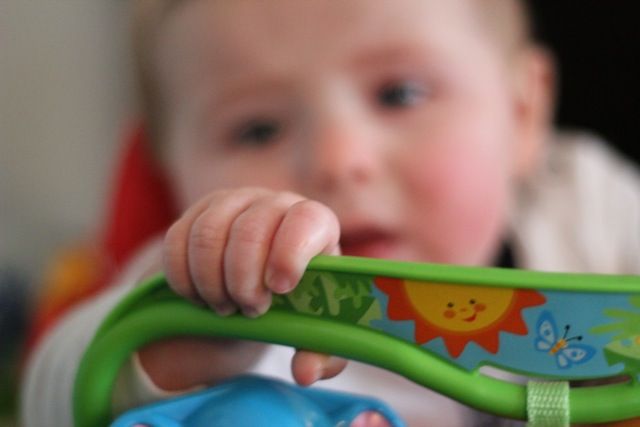 The ultimate excuse…"life gets in the way."
The above quote is the story of my life lately. Back when I started this blog, I was all fired up and ready to go on my little dream-doing adventure. Today I still maintain that desire deep down inside to do all sorts of things for me… the desire to accomplish my dreams. The problem is that I find the time passing me by in the blink of an eye with nothing much to show for it. Wait a sec, I feel guilty saying nothing because surely my beautiful children are not nothing… they are my greatest and most pleasant distraction.
Like I posted yesterday, it's really an issue of time. Finding the time to do it all (which isn't even possible). To make myself feel better, I thought I'd take a sec and reflect back on my New Year's resolutions – check in and see how I'm doing.
1. Start exercising regularly (and hopefully find something I actually enjoy doing).
I started off the year SO strong! I was BodyRocking almost every night. And then a couple weeks ago, right after I finished the 30 day challenge, I got super sick. And I fell out of my routine. And now I've pretty much sucked at working out. BUT, I'm gonna hop back on that horse tonight!
2. Organize the office and keep it that way.
We actually have cleaned the office up a little, but we've also made it even more chaotic by converting it into a play room, too. I still have plans for giving it a fun makeover – it's just a matter of finding a new desk (or re-purposing our current one) and figuring out a design concept. Oh, and finding the time. Duh.
3. Read the bible – the whole thing!
Again, I started off the year strong by following a You Version reading plan, but I honestly haven't read a word in at least 3 weeks. Fail. No excuses for this one except that I struggle to "get into it" and again, finding the time. Really though, I need to just make the time.
And these are just my New Year's resolutions – not even a fraction of the ideas I have for myself swimming around in my head! But in the end, my ultimate distraction – my kiddos – are all that really matters. They are worth the sacrifice of me time. Sometimes I just need to remind myself of that.
Have you thought about your New Year's resolutions lately? We're already a quarter of the way through 2012!