Craft time!
Over the weekend I decided to do something to push myself a little bit in my creativity – a monthly DIY project! I've decided to commit myself to completing one artsy crafty project every month this year.
For January I decided to make Landon's name to hang above his changing table. Here's how it turned out…
Looks pretty good on our funky wood panel walls, eh? It seriously only took me like an hour to complete this project (minus shopping time at Hobby Lobby… oh man, I could spend hours in that place!). Here's what I used and how I did it…
SUPPLIES:
Wood Letters (I got white ones, but you could easily get plain wood and paint any color you'd like)
Scrapbook Paper 
Tacky Spray Glue
X-Acto Knife
Cutting Mat
OPTIONAL: Sandpaper & Distress Ink (for the edges)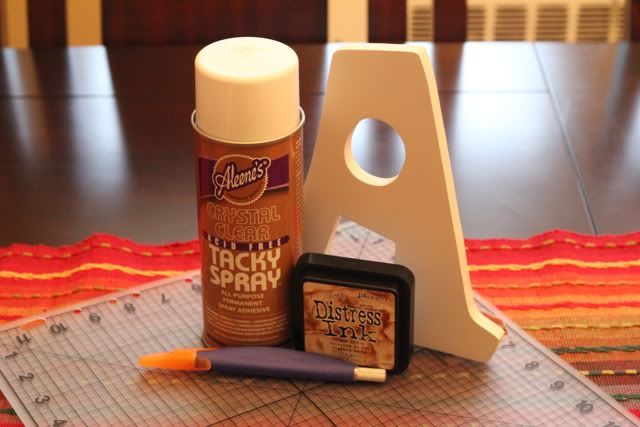 WHAT TO DO:
1.  Spray front of letter with tacky glue.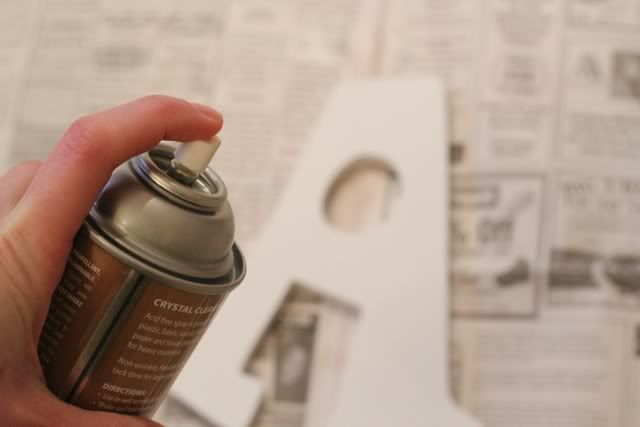 2.  Place glue side down on back of scrapbook paper.
3.  Cut around letter with x-acto knife on a cutting mat (or any surface you don't mind cutting into).
Ha Ha! This is me pretending to cut with my left hand while snapping a pic with my right.

4.  Repeat for each letter… each on a different print of paper, or the same – you choose!
Before sanding edges and applying distress ink…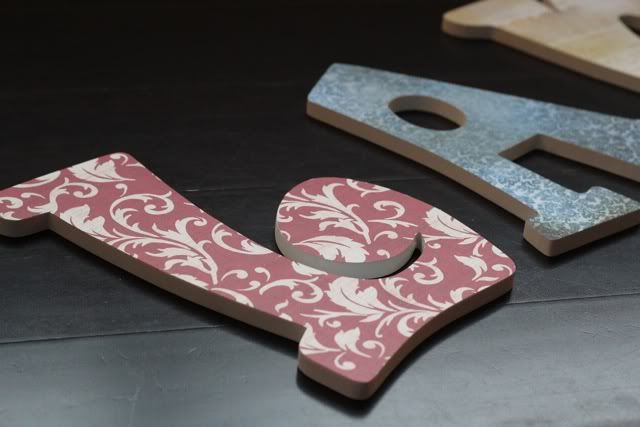 At this point you could call it a day and be done with this project. OR, for a little something extra…
5.  Sand the edges of each letter.
6.  Apply Distress Ink (I used "Tea Stain") around the edges of each letter (I just smudged it around with my finger… not sure if this is legit, but it worked for me).
7. Hang on wall.
My finished project… after sanding and applying distress ink…

Overall, I'm pretty dang happy with how they turned out. BUT, my original plan was to sand the edges a little rougher and then apply the distress ink. However, I didn't have any course sand paper and it was pouring rain and I didn't feel like going out and getting some. So, I used this super soft stuff that I found in a random drawer in our garage. Oh well.