Okay. On the eve of New Year's Eve I think I'm ready to commit to a few resolutions/goals/dreams for the new year. And by commit I do mean "try my dang hardest." We'll see how it goes.
Start exercising regularly (and hopefully find something I actually enjoy doing). Okay, so I know this is totally the most cliche new year's resolution out there, but I have to do it. Right now the amount of exercise I get on a daily basis = Nada. Zip. Zilch. Unless you count going up and down the stairs to change diapers, do laundry, etc. Luckily for me, my chunky son has pretty much sucked all of the baby weight off me. BUT, I am still soggy. And there is no muscle tone whatsoever. Yuck. Soooooooooo, I HAVE TO do something about it. If not for my looks, for my head at least. I really think it'll help me feel better mentally. But, how do I fit it into my busy schedule? That is what I still need to figure out. Any suggestions? I'm thinking of getting a double jogging stroller so that I can incorporate the kiddos. Or joining the Y and finally taking some fitness classes. We'll see.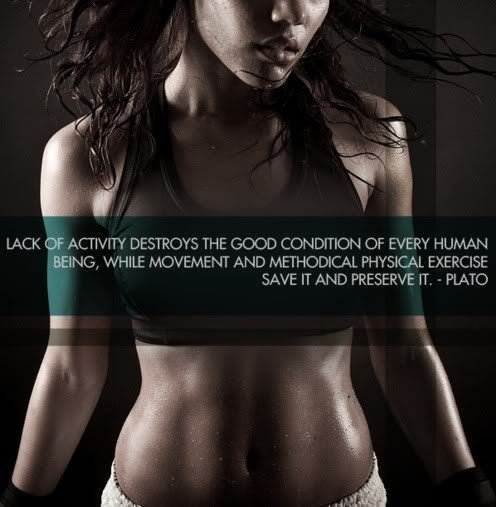 Organize the office and keep it that way. Right now our office is in a state of chaos. If you've been following my blog you know that organizing the office has been on my to do list for quite some time. Well, since the craziness of the holidays, it has gotten even worse (see images below). The lack of sufficient/organized work space has also been what's holding me back from getting started on my jewelry making dreams. Sooooooo, I would really like to get the office pulled together and make it into my own little crafty room. No, I won't be painting the wood paneling or re-doing the floor… but, I may buy a new desk and some shelves and stuff! Again, we'll just have to wait and see on this one.
Told ya it was a nightmare!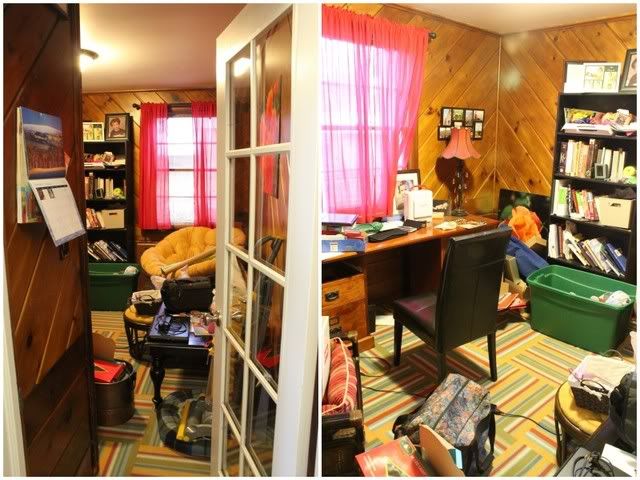 Read the bible – the whole thing! I have only ever read bits and pieces of the bible. I wasn't even a Christian until college. So, I have a lot of catching up to do. I've always felt overwhelmed by the bible… where do I start? Old testament first and then new testament? Jump around? But, I recently downloaded the YouVersion bible app on my iphone and it is amazing! They provide tons of reading plans, including several "Read the Bible in One Year" plans with daily assignments. So, this gives me hope to get through it this time around. And, I think the hubby and I are gonna try to do it together this time which will make it easier. 🙂
Okay, well those are the three main things I'm choosing to focus the majority of my energy on. But, here are some others that WILL also get done in 2012… complete potty training with Leila (seriously, what a nightmare!!), start making jewelry (and maybe even selling it!), and eat less processed foods (oh boy, this one is tough). 
Are you a believer in New Year's resolutions? Got any good ones?