"Creativity is allowing yourself to make mistakes. Art is knowing which ones to keep." – Scott Adams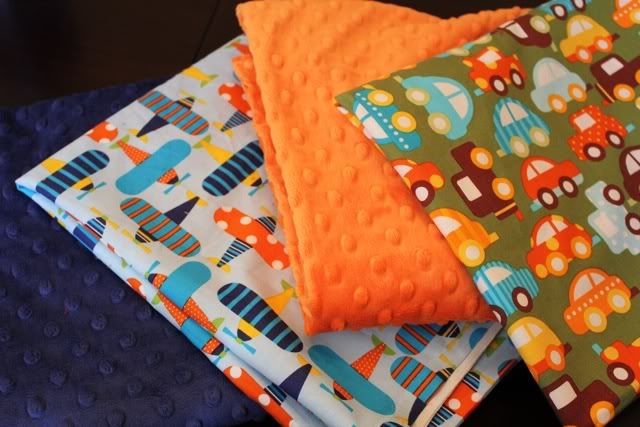 So, at the end of yesterday's post I mentioned that I was feeling zero motivation and had zero creative juices flowing, but guess what? I went home after work and got my craft on! I busted out a soft and cute blankie for my baby boy…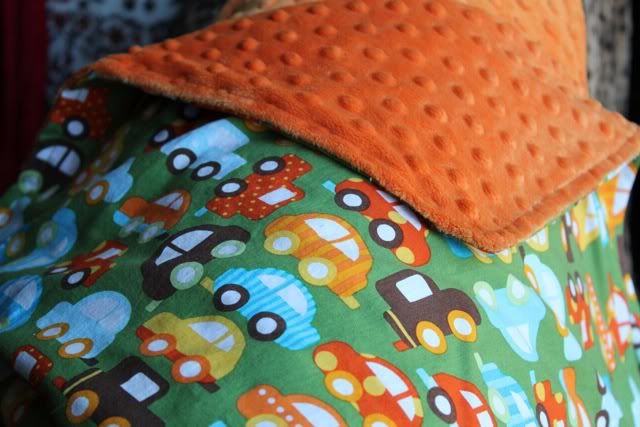 Looks decent in the photos right? Well, I thought it would be super simple to make but I had a helluva time with it. The minky dot fabric has some stretch to it and I hate pinning before I sew, so that led to a few issues. Sooooooo, it is FAR from perfect. However, I just found this great tutorial so for the next one I am going to make it right! (Based on the tutorial it looks like the key to making a successful minky blanket is LOTS of pins… I failed.)
Now I'm going to make one with the cute airplane fabric in the first pic. And then I'm going to make some burp cloths out of the leftover pieces. I really do love to sew (even though I don't know what I'm doing half the time)… I just hate the cutting and pinning part.
Since I am talking arts & crafts, take a look at the paper flowers I made last weekend at a fun little class…
A rose & a dahlia

The class was super fun! I took it with some girlfriends, one of which is getting married next Spring and wants to use paper flowers instead of traditional, live flowers. So, we took a class to learn how to make them! We got some great ideas and now I am ready to help her construct. 🙂
On another note… the Binky Fairy will be paying our house a visit tomorrow morning. Keeping our fingers crossed that Leila doesn't have too hard of a time. More to come on this.