What a fabulous 4th of July weekend! Did we go camping? No. Did we spend the days at the Lake? No. Did we see any fireworks? No. Did we enjoy some fantastic family time? YES!
This year we kept it super simple. Just Leila, Andy, Billy Dee (our doggy), and I at home allllllllll weekend long. It feels like we've been go-go-going for the past few weeks, so it felt soooooooooooooo good to really relax together as a family over the past 3 days.  I haven't even been on the computer all weekend long which was a nice break as well!  Our holiday weekend consisted of lots of laundry (I know, not exciting but I feel like a weight has been lifted off my shoulders for having it done and actually put away!), sleeping in (7am baby! And 7:30 on Sunday morning!), a trip to our nearby mini-waterpark (OMG Leila was in heaven – so sorry I failed to bring the camera for pics), "swimming" in our backyard $5 pool, lots 'o BBQing (including one night with Andy's bro & fam), and a trip downtown to the park.  I'll fill in the blanks with photos…
Cousin time…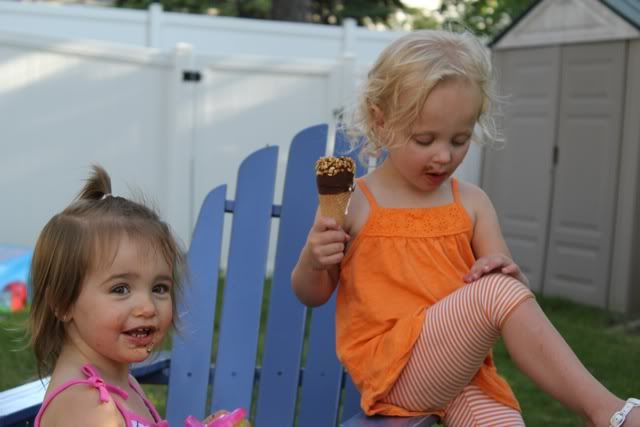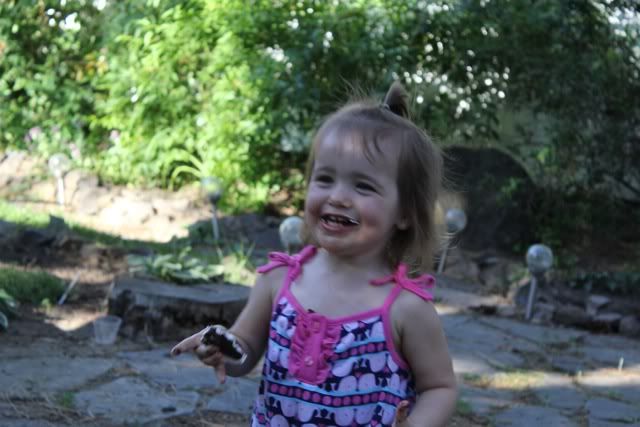 Visiting the ducks at the park today…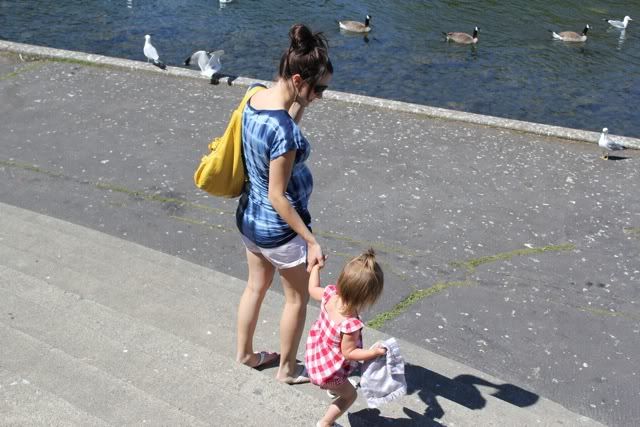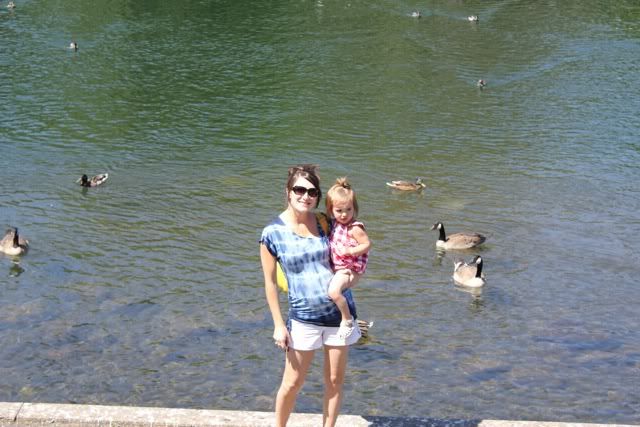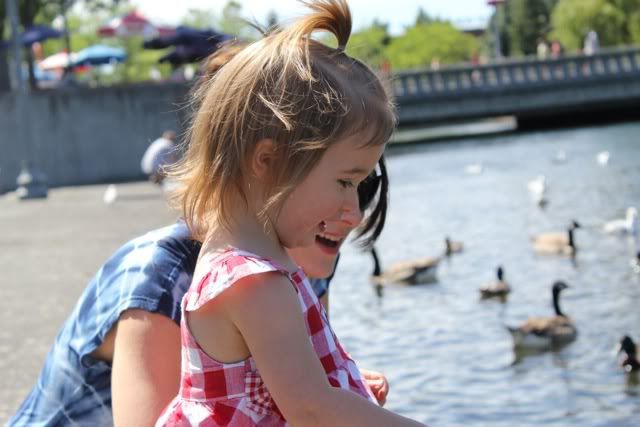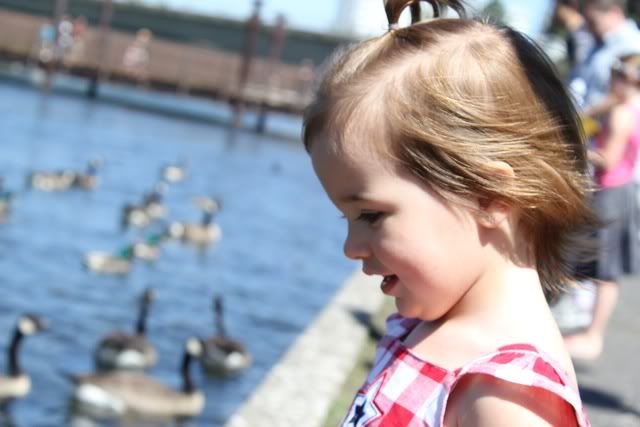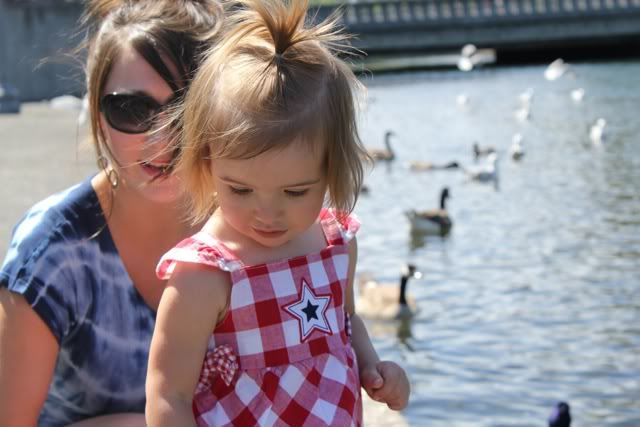 Well, that's about as exciting as this post gets! I'm still kinda checked out for now. Back tomorrow with a belly shot post and hopefully some more dream doing this week. Actually, dream doing may have to wait until next week because my brain will be full of coping with my beautiful daughter turning TWO on Friday! Yikes! Get me through that and I'll be golden…
🙂
Happy Independence Day!