What a fantabulous weekend! Where do I begin…
Saturday was filled with amazingness. We spent the morning lounging around, getting laundry dealt with (which felt oh so good since we were a good couple of weeks behind – yikes!), and I even started sewing my quilt! Can you believe it? After putting Leila down for her nap I met my Momma for lunch and pedicures. So much fun and oh so relaxing!
Our cute, colorful toesies…

After the pedis, we returned to my place for the night. Nothing like a sleep over with the Momma! I FINISHED sewing the patchwork part of my quilt (photos to come later) and the time seemed to fly by with my Mom there to keep me company and occupy Leila while Andy cooked us an amazing gourmet dinner. We chowed down on steak, salmon, and prosciutto/cheese stuffed chicken along with my hubbies famous orzo salad and roasted potatoes. He spoiled us! For dessert we had strawberry shortcake. I retired to bed a VERY happy preggo woman. 🙂
Oh yeah, a good chunk of Sat was lost to reading on the back deck…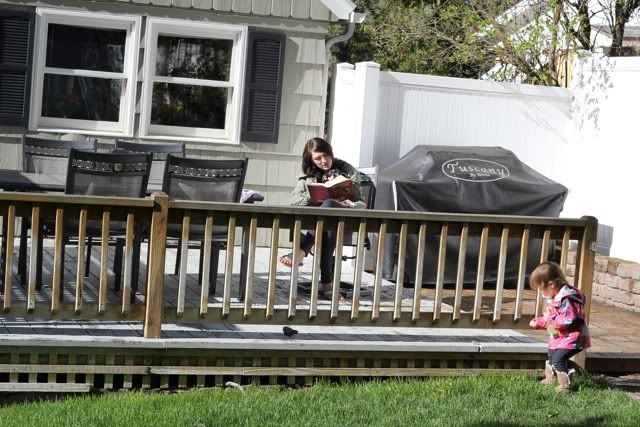 And admiring our beautiful flowers…

With Saturday soooooo wonderful, it was hard to top it today. But, the day started off GREAT. Leila seriously woke up SO happy. She was jumping on the bed, laughing and being so goofy and cute. We snuggled in bed for a good hour before getting up. Then we met my Dad for breakfast at one of our FAVE fancy restaurants here in town. Such a Mother's Day treat.
Me, Leila, my Momma before breakfast…

At breakfast…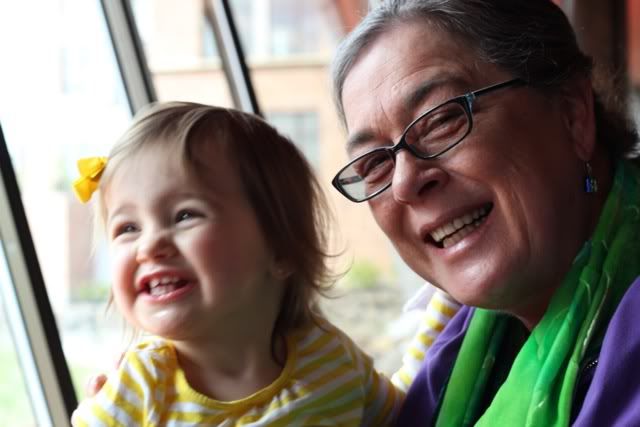 My beauty (with the stupid binky – plans to destroy it soon)…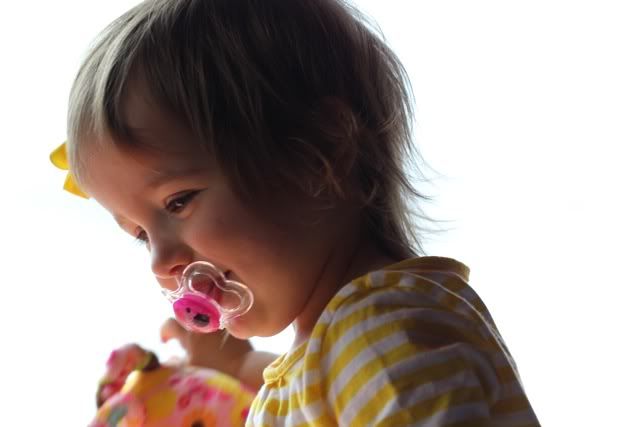 After our extraordinary breakfast, the rest of the day slowly went downhill. Nothing tragic, but I got an excruciating headache and Leila's great mood turned sour real fast. So, since about noon I have been moping around in pain while my daughter whines nonstop. I don't think she felt too great either. On a positive note, my Dad and Andy worked on Leila's closet some more… but it is still not done. Next weekend it should happen (mostly).
Sorry for the literal breakdown of my entire weekend. I just want to remember it all – the good and the okay. On the agenda for this week? Finishing the quilt! I'm serious this time!
Happy Mother's Day!