Not me. Not Leila. My hubby…
The sweetest thing EVER happened this morning and my heart totally melted all over the floor. Hubby was sound asleep. Leila and I were up. Leila went into our room and climbed up on the bed. I watched her crawl over to her sleeping daddy (out like a light, sprawled out in the middle of the bed on his back), sit and stare at him for a few seconds, and then she pulled her binky out of her mouth, leaned over and planted a big fat kiss right on his lips. I died inside from the cuteness factor. Sleepy Beauty (aka Daddy & Hubby) opened his eyes with a big smile on his face. Who wouldn't want to be woken up like that?
Just thought I'd document that moment so we never forget.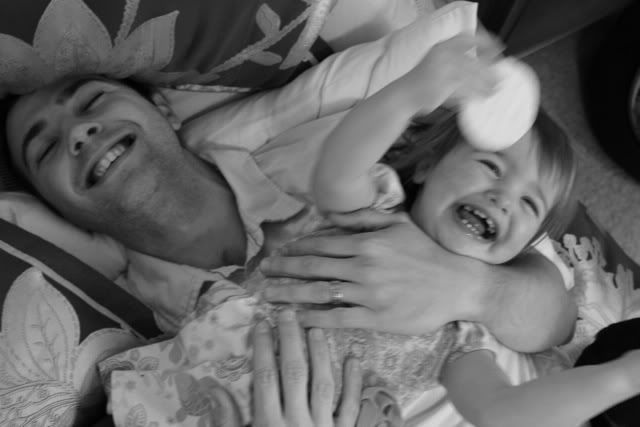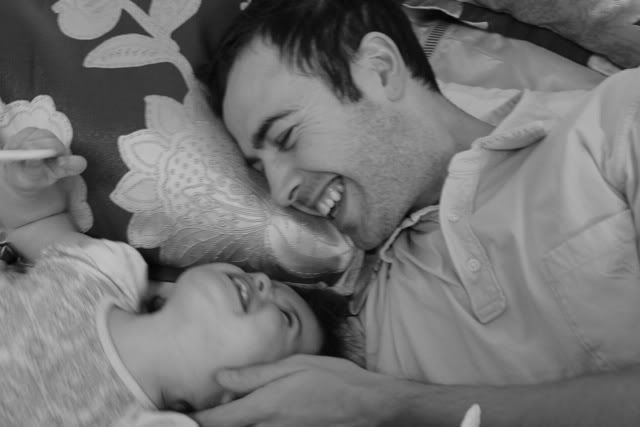 Now it is on to the weekend! Hopefully we will have some nice weather to enjoy. My goal for the weekend is to start sewing my quilt. Wish me luck.